Payroll Processing
If you're like most business owners… you hate accounting. That's reason enough to hire an accountant… but what if you do it yourself, but make a mistake?
Avoid payroll headaches by having us process your payroll
Got employees on the books? Then you know how much work administering the payroll can be. Different employees get different rates, you need to be accurate, and it can be a major headache to keep track of it all.
Our payroll services take this burden off you. Here are some of the benefits you'll enjoy.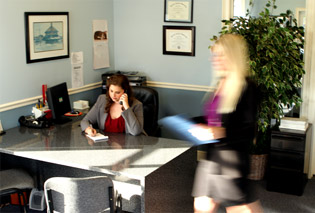 Save your time
Processing your own payroll is a time consuming process. Worse, it's of little real benefit to your business—you're not selling anything, or finding new customers. You're not advancing, you're not growing. We process your payroll, so you can spend more time building your business.
Avoid fees
Many small businesses have to pay penalty fees to the IRS for incorrectly doing their payroll. We know the laws and regulations governing this area, so you'll avoid all possible fines for incorrect payroll management. The costs saved by avoiding these fines could be completely worth the cost of hiring an accountant alone.
Prevent future headaches
Get one thing wrong with your payroll, and it'll be more than just a penalty notice from the IRS. You'll have irate employees, and potentially payroll debts that you can't afford to pay. We give you complete accuracy with your payroll, so you can rest easy knowing there won't be any mistakes to answer for in the future.
To find out more how we can help you save time and avoid the headaches of processing your payroll, click the button below to contact us today.