Income Tax Preparation
If you're like most business owners… you hate accounting. That's reason enough to hire an accountant… but what if you do it yourself, but make a mistake?
Save your time and money with tax planning and income tax preparation
Understandably, most small business owners are interested in how they can pay less tax. The tax regulations can be quite onerous, especially on small business owners. Worse—they're constantly changing. We provide tax planning and income tax preparation services to keep you free of the tax burden.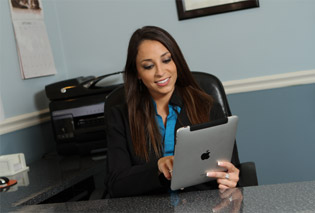 Save your money
When tax time rolls around, the people who'll pay less are those who've correctly structured their finances. One of our most important services is showing how you can arrange your finances so you don't get hit with a huge tax bill.
We'll look at your complete financial situation, and give you advice on any tax privileges you're entitled to. When it comes time to fill out your tax, you'll be ready.
Save your time
However, do the wrong thing when preparing your tax—fill out the wrong form, or try and claim a privilege you're not entitled to—and you could well be audited, or even fined. At Accountable Financial Services Group, we know the tax laws inside out. We're always researching and educating our staff, so you're assured of accuracy.
If you're interested in more information about our tax planning and income tax services, click the button below and get in touch.