About Accountable Financial Services Group
Accountable Financial Services Group makes running your small business easier. We handle all your accounting, so you focus on doing what you do best—growing your business.
We also have a large and extensive professional network. We work with professionals of all types and call on this network if needed. We guarantee quality work at a price you can afford.
Preparing your income tax returns, so you don't have to.
Maximizing your tax planning, to minimize your tax.
Processing your payroll, so you can focus on business growth.
Setting up Quickbooks at your business, so you can better manage your finances.
Performing accounting entries, so you never have to stay up all night balancing the books.
Business consulting, to help plan for the future.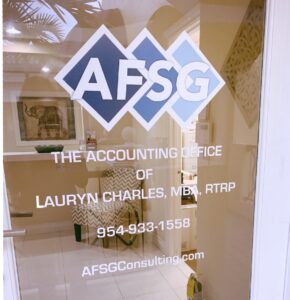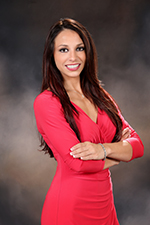 Lauryn Charles
Lauryn Charles owns and manages AFSG. Accountable Financial Services Group, Inc was founded in July of 2007. Owner, Lauryn Charles, has many years of experience working with small business owners. She specializes in the use of QuickBooks to simplify her clients' business operations. She is an expert tax preparer and accountant. As an accounting graduate and with an MBA in International Business from Florida Atlantic University, Ms. Charles is happy to serve any of her clients needs. She is an Enrolled Agent admitted to practice before the Internal Revenue Service.
"We assist our clients in selecting the appropriate level of service designed to maximize financial management decisions, growth, and profitability."
– Lauryn Charles, MBA EA
Her accounting office is located in Deerfield Beach where she is proud to support the community and young hard-working professionals. Ms. Charles is a member of the Pompano Beach and Deerfield Beach Chamber of Commerce. She is on the board of directors of multiple non-profit organizations, she is the co-founder of Pompano's Young Professionals, and serves many other charitable organizations in the area.
Susan DiCaprio
Sue DiCaprio is our Senior Accountant at AFSG. She has a Bachelor's Degree in Finance from Sienna College. She has worked in the Accounting field for over 15 years. She works one-on-one with business owners to prepare accounting work in QuickBooks, prepare financial statements, process payroll for their employees, and prepare other tax related documents.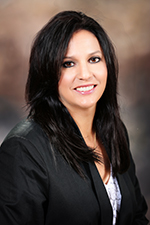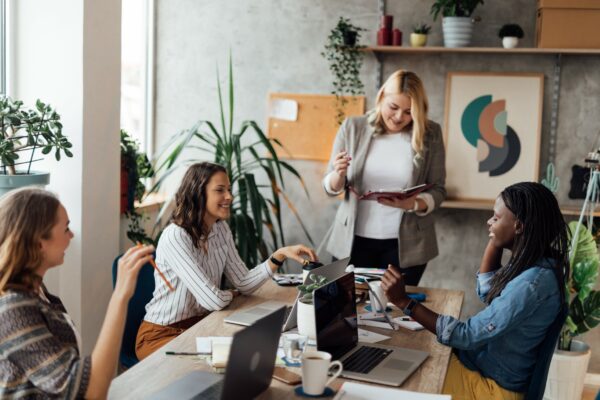 Accounting & Tax Team
Tasha Clark – Office Manager
Belinda Cash – Senior Accountant
Nicole Chong MBA EA – Enrolled Agent
Julie Marshall CPA – Certified Public Accountant
Frequently Asked Questions
Who runs Accountable Financial Services Group?
Lauryn Charles owns and manages Accountable Services Financial Group. Lauryn has years of experience in business accounting, is the founder of Young Professionals of South Florida, and is the past president of the Better business Network.
Lauryn is heavily involved with the small business community, and this network gives her access to a wealth of options for her clients.
Who does Accountable Financial Services Group serve?
We serve small businesses, individuals, non-profits, homeowners associations, and condo associations.
What sets Accountable Financial Services Group apart from other accountants?
When you hire Accountable Services Financial Group, you'll get quality work at competitive rates. We're always open to answer your questions, and you'll receive friendly, personalized service. We also have access to a large professional network, which we can call upon if you require.